Elementary STEM Classes

​​
Thursday is STEM Day at BYL!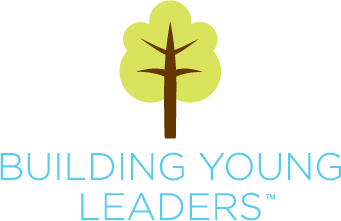 Thursday Morning CORE Studies: The Modern Sciences of Weather & Water | K-6th
Our Winter 2019 STEM CORE Studies Projects are based on the sciences of Weather and Water! Students will experience fantastic hands-on Project Studies instruction in Science, Technology, Engineering & Math!

What projects will your student experience in STEM CORE Studies Class?
Semester-long Project Portfolio filled with science notes, scientific models, STEM vocabulary and more!

Learn how weather affects all aspects of life.

Explore the local wetlands

See how heatwaves, drought and fires cause flooding

How technology advances have changed the way we see weather

Students and their guests will participate in our STEM Expo, spotlighting the feats of their semester.

And many more! Every week will bring new adventures!

Choices for first half of Semester 2019 STEM Winter Session January 10 - March 21:
First Hour, Choose One:
The Million Dollar Project - Let's Spend Someone Else's Money! (Redesign a local park! Basic math facts, work with larger number decimals, read blueprints, money management.) | 4th-8th

Are You Coordinated Enough? (Coordinate graphing through drawing, playing strategic games while practicing math skills) | K-8th


Computer Science: Coding (Each student must have their own laptop - no Chromebooks) | 3rd-8th
Second Hour, Choose One:
Meet My Mummy! (Work with a forensic archeologist to learn how mummies got that way, was it from culture, weather, or both? How and what can we learn from skeletons and mummies?) | 5th-8th

It's a Bird, It's a Plane, It's Migration! (Learn how weather affects animal behavior and bird migration in the valley while learning to identify local wildlife) | K-8th

You Ate My Homework! (With a simple recipe, we will learn about fractions, unit conversions, addition, subtraction, multiplication and division) | 4th-8th

Choices for first half of Semester 2019 STEM Spring Session March 28 - June 6:
First Hour, Choose One:
Studio C Weather Forecaster Academy (Research tornadoes, hurricanes, lightning storms, learn to read the clouds) | K-8th

Inventions Dimension (Ben Franklin, Albert Einstein and you! You don't have to create a perfect product on your first try, but whatever you create, you can always keep working to make it better.) | 3rd-8th


Computer Science: Coding (Each student must have their own laptop - no Chromebooks) | 3rd-8th
Second Hour, Choose One:
Meet My Mummy! (Work with a forensic archeologist to learn how mummies got that way, was it from culture, weather, or both? How and what can we learn from skeletons and mummies?) | 5th-8th

Impact: Alien Invasion! (How we impact the earth, ecosystems, water pollution, over-population ) | 3rd-8th


Kitchen Chemistry (Learn why yeast is needed in bread dough, why you need baking powder in a muffin batter and more!) | K-8th