Elementary Humanities Classes

​​
Tuesday is HUMANITIES Day at BYL!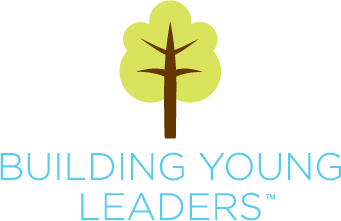 Tuesday Morning CORE Studies: US History from 1800 forward K-5th Grade
Our Winter 2019 Humanities CORE Studies Projects are based on our amazing United States History! Students will experience hands-on Project Studies in Social Studies, Art, Geography and Language Arts.

What projects will your student experience in Humanities CORE Studies Class?
Semester-long Project Portfolio filled with maps, vocabulary, and US history trivia!

Daily Grammar practice in short - effective doses

The progression of United States from the the Civil War to a new millennium

Students and guests will participate in our California History Fair, spotlighting the many pieces of history which weaves the tapestry of the United States.

P.E. time with a personal trainer, right here in the Galleria!

And so many more! Every week will bring new adventures!

Lunch & Social Time: Homeschooled kids love being together! We supervise closely to ensure social interactions are kind and fun. During this time we organically teach conversation, social 'do-overs', and moderate leadership discussions. We help our students create a wonderful, local social group!
Tuesday ELECTIVE Studies:
After Lunch, students will get to choose elective classes! Spots are limited and are first registered, first served. Electives change approximately half-way through the semester. If you don't get your first choice of electives this session, don't worry! Let us know which electives you'd like to see again!
Choices for first half of Semester 2019 Humanities Winter Session January 8 - March 19:
First Hour, Choose One:
It's 'sew' Historical (Learn about how children made their own fun and toys while growing up in America, and make your own!) | K-8th

The Foodnited States of America - Part 1 (Memorize shapes of the states through drawing, importance of national and state symbols,what the state is known for. Must download Stack the States app) | K-8th

"Hola, Amigos!" Spanish Immersion Class | 4th-8th


American Sign Language - Part 1 | K-8th
Second Hour, Choose One:
Newsies: Learn All About it! (How the printing press and telegraph changed journalism, learn about media moguls, write news articles) | 4th-8th

Heroes & Villains of the United States Underground Railroad (Daring escapes, culture, customs, songs, Harriet Tubman, Roberts Smalls and more.) | 4th-8th


America's Sketchiest Art & Artist (Creating art from American artists through time) | K-8th

Choices for second half of Semester 2019 Humanities Spring Session March 26 - June 4:
First Hour, Choose One:
It's 'sew' Historical (Learn about how children made their own fun and toys while growing up in America, and make your own!) | K-8th

The Foodnited States of America - Part 2 (Memorize shapes of the states through drawing, importance of national and state symbols,what the state is known for. Must download Stack the States app) | Kth-8th

"Hola, Amigos!" Spanish Immersion Class | 4th-8th


American Sign Language - Part 2 | K-8th
Second Hour, Choose One:
Minecraft, Star Wars and the United States? (War, conflict, alliances and the famous people who led it) | 4th-8th

Myth Busters: Tall Tales & Legends of the USA (Breakdown of American traditions; did Molly Brown really survive five shipwrecks, did I just see bigfoot? ) | K-8th


America's Sketchiest Art & Artist (Creating art from American artists through time) | K-8th