Building Young Leaders
​​Education Enrichment Center
​
​3337 M Street, Merced
​behind the San Simeon
​Professional Center
(209) 723-2533​

Discounts & Specials...

Want info on specials and upcoming classes?
​Send an email to
BYLMerced
@gmail.com
requesting to be added to our e-mail list!
​
​​We never share your email address with anyone... Ever.
Welcome to

​Building Young Leaders
​​*All current students hold membership in the Young Leaders Association, with monthly Leadership Summits, & Community Service Projects!
​
​Teens​, Youth, & Children​​


What's New at BYL?
SUMMER!!!
​

Growing up with BYL:
​'This is a fabulous program and I believe that you and the teachers at BYL are so positive and uplifting. You all really made (my daughter) feel welcome. This program definitely helped her self esteem and overall assertiveness. I always recommend your program to folks. As a parent, I know that there are so many "competitive" youth activities that only teach children to "win". This program is so much more than that. This program teaches, encourages, and models being a good citizen. I see these behaviors modeled by the students too! She was so happy with the Promise Merced campaign. She has grown so much being with you all.'
​--A Very Happy Mom
​More Reviews​
Fairy Tales & Fantasy performance was a huge success!!



In February, the BYU Theatre Ballet team performed their beautiful show, Fairytales & Fantasy at the Merced Theatre. We were so happy to have our Building Young Leaders dancers open the show! See the video below to watch our Waltz Medley performed by our Lyrical 4/5/6, Lyrical 3, and our Performing Arts Company! Great job, Young Leaders! And thank you, BYU Theatre Ballet for the fantastic workshop and show!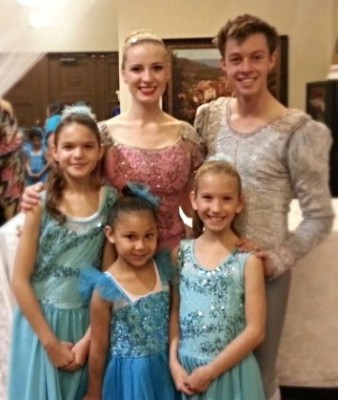 Building Young Leaders Summer Workshops
​will keep you beating the heat!
​Musical Theatre Camp * Puppetry * Spanish * Cake & Cookie Decorating * Science Week * Princess Academy Young Artists & the Masters * Magic Tree House Club Adventure Survival * Astronomy * Chemistry Passport USA * Archery, and wait...
W​e haven't even mentioned our Dance Intensive Camps! Don't miss the Best Summer Ever at BYL!!!


​Check out our Summer Workshops Page!